What is MICROBLADING ?
Microblading is one of the hottest new beauty treatments seen on runways around the world. Why is microblading so popular? Because it gives you natural and trendy brows that will boost your self-confidence immediately!
It is a form of tattoo artistry where the pigment is inserted under your skin with a manual blade. Hair-like strokes are drawn to mimic natural hairs in your brows using a specialized pigment.
We give you perfect brows by creating realistic hair strokes from root to tip. This effect lasts 2-3 years, during which you will enjoy having the brows you have always wanted.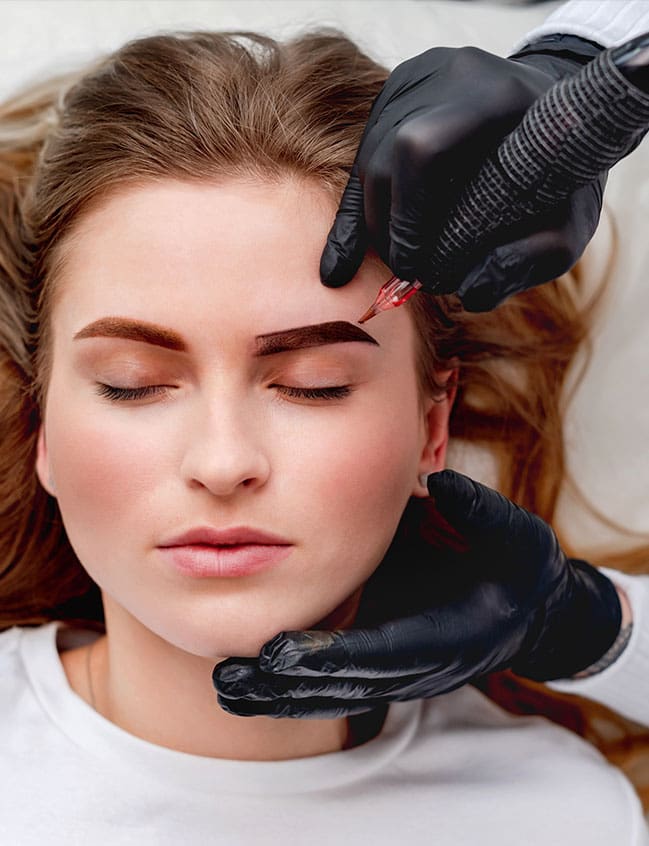 Painless Procedure
Eyebrows are the most prominent feature of your face, and that is why you need to let a professional artist take care of them.
The first thing we offer is a free consultation with the artist. Feel free to ask anything you want to know about microblading treatment. We will discuss and clarify anything that might bother you about the procedure.
When you come to our salon, the first thing is to choose the right pigment and shape. BeautyBoss artists will recommend a brow style that would fit your face shape and features, but will also take your preferences into consideration and pick the shape and pigment together.
Then we map your brows, to make sure they are even. Before the treatment, the numbing cream is applied, so the treatment is not painful at all. It can be a little bit uncomfortable, but not unbearable.
Then your eyebrows are microbladed by creating strokes and adding pigment.
After the treatment you will be given detailed aftercare instructions. BeautyBoss offers free consultation and support after the treatment, in case you have additional questions.
Why Is Microblading For You?​
Do you want trendy, dense, instagram brows? Do you spend a lot of time filling your brows with a pencil, trying to make them even? Do you have sparse and light brows? Do you feel insecure about your overplucked brows and want to improve your look?
If you have at least one YES, it is time to visit us for a microblading appointment. You will leave BeautyBoss with a smile on your face, feeling prettier and more confident.
If you have more questions about microblading, book a free consultation and visit us in WestField Montgomery Mall, Maryland.