What is Gentle Hair Removal?
Gentle Hair Removal is a laser treatment targeting the hair follicles with intense laser light energy for thermal destruction, but without damaging the surrounding tissue.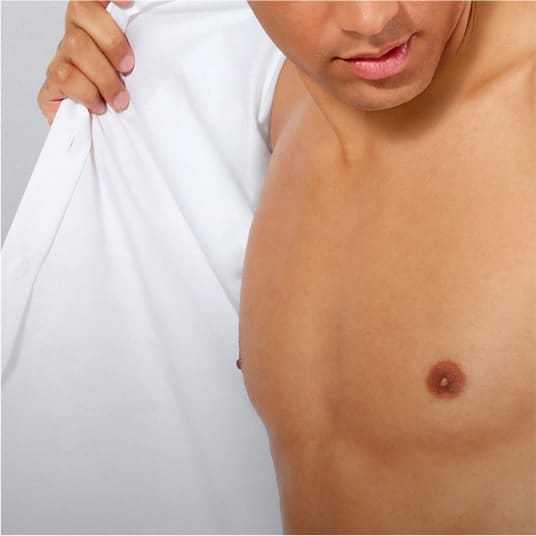 How Gentle Hair Removal works
The Gentle Hair Removal laser targets the hair follicle with intense laser light energy for thermal destruction to provide permanent hair reduction over the course of a few treatments. With fast treatment times, Gentle Hair Removal delivers a more comfortable patient experience through its distinctive Dynamic Cooling Device™. This cooling system sprays the skin before each laser pulse with a cooling burst of cryogen over the treatment area, providing a Cooling Protection Factor over 50% greater than contact or air cooling4,5 for optimal comfort!

Get smooth legs without the cost and hassle of shaving or waxing.
The Gentle way to remove hair.
A woman spends on average more than $10,000 and nearly two month of their lives managing unwanted hair. The woman who waxes once or twice a month will spend more than $23,000 dollars over the course of her lifetime.6
Gentle laser hair removal treatment is faster and more comfortable than standard laser hair removal treatment. 80% permanent hair reduction in only 3 treatments.1,2,3
Discover how Gentle hair removal works and how it stacks up against conventional hair removal methods such as shaving and waxing. See the advancements that have made Gentle the next stage in laser hair removal. And get information you can use to determine which Gentle laser hair removal treatment is right for you.