What are male aesthetics?
Male aesthetic services share a lot with our aesthetic treatments for women, but we customize them to meet the unique needs of men. Like women, men benefit from the self-esteem boost aesthetic services provide.
The younger and healthier look aesthetics provide gives you a competitive edge other men lack. Once thought of as exclusively for women, treatments like Botox®, fillers, and skin rejuvenation so you can look and feel your best.
At Lifemed Institute, your provider spends time getting to know you and your aesthetic goals. This helps them recommend the best treatments for your unique situation — all with natural-looking results!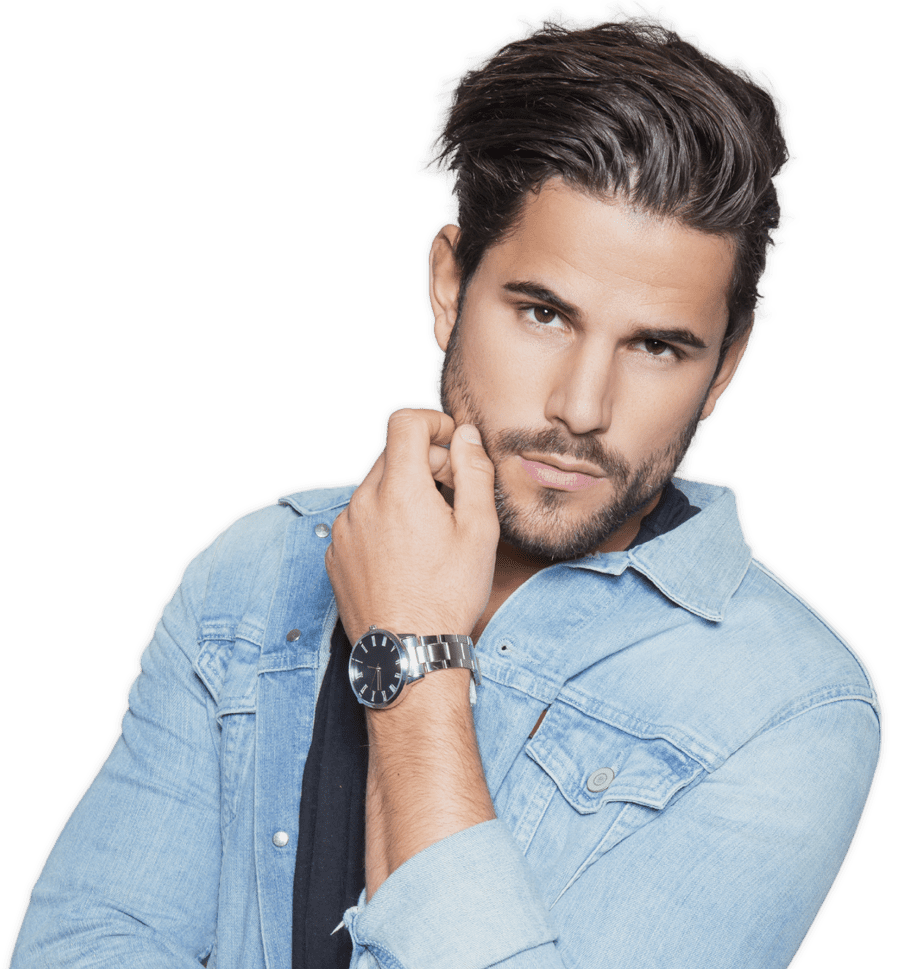 How can aesthetic treatments help men?
The subtly younger, healthier appearance you gain with aesthetic treatments helps you be more confident in your performance at work, on the field, and in your social life. Depending on the treatments you select, some of the benefits you may experience include:
Less acne
Less body or facial hair
Healthier, younger-looking skin
Fewer wrinkles and fine lines
Tighter skin and more even color
Reduced appearance of scarring
Better muscle definition
Your treatment plan is personalized to meet your unique goals. Once your provider at LifeMed understands what you hope to gain from aesthetic treatments, they create a treatment plan customized to your needs.
What types of male aesthetics exist?
In general, men can choose from most of the same aesthetic treatment options as women. But at LifeMed, we've observed that certain treatments are more popular with our male clients, including:
Hair removal
If you're like many men with more hair on your face, neck, or body than you want, the team at LifeMed can help. Our team uses laser hair removal treatments to give you long-lasting results.
Body sculpting
There's no way to avoid the loss of muscle definition you experience as you age and your body fat increases. Get back your chiseled look with EMSculpt Neo body sculpting treatments and eliminate stubborn pockets of fat.
Botox injections
Botox injections are the most popular treatment for fine lines and wrinkles — and with good reason. The neurotoxin in Botox blocks nerve signals that control your muscles. As your muscles contract and move less, the skin over them relaxes, reducing the appearance of fine lines and wrinkles.
In addition, many of our male clients who struggle with excessive sweating use Botox injections as a treatment. Botox gives you fast and effective results so you can stop worrying about embarrassing sweat stains and focus on the things that matter most!

Wrinkle and fine line reducing therapy!
At LifeMed Institute we offer both Botox and Dysport products depending on your preference. These prescription medicines are administered by our expert injectors to smooth fine lines and give you a more rested and youthful look.
FDA Approved
Treatments are fast
Smooths Fine Lines and Appearance of Wrinkles
No Downtime or Recovery
Botox and Dysport are some of the world's top selling aesthetic products